Our company supports growth, happiness, and success. That is why not only young professionals but also graduates and students are welcomed in Net-Digital. Every single person is welcomed in our company and can establish and nurture his or her career path in our company. Your professionalism and experience could make this company go forward. Net-Digital offers a lot of career opportunities, growth, and advancement.
Interns
If you want to receive some practical experience, Net-Digital is the right place for you. If you also want complex challenges you are in the right place. We offer three months filled with challenges and excitement. There are also some requirements on our part. We seek people that are at least in their second semester at university. Also, we seek people that can learn things fast, speak English, and are proficient with MS Office.
Working Students
A lot of students want to work and study at the same time. Are you one of those students that at the same time wants to work and offer ideas? If the answer is yes, then our company is right for you. Net-Digital wants to motivate students and that is why the jobs, we, as a company offer are highly flexible. Studies aside, we want to offer you an independent experience of a lifetime. The things we offer would prepare you for the future and your career.
Final Year Thesis
Your final year thesis can be written at Net-Digital. We are open to any type of suggestions you have. Feel free to contact us and set a meeting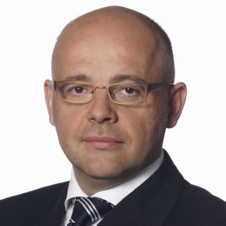 Graduates
The graduation is over. What now? Are you confused? Are you lost? Do not be because Net-Digital is ready for you and it waits for you with open arms. Welcome to our company. Our company offers support and step-by-step guidance for a successful career. We accept not only economic graduates but graduates with other academic backgrounds. What is the most important thing here? You need to be excited and willing to learn something new and improve yourself and enrich your knowledge.
Young professionals
Are you a passionate person? Most importantly, are you passionate about services? If the answer is yes, then you are in the right place and you do not have a reason to worry about the early stages of your career. If you want to know whether you can reshape and improve our company then do not worry as well – the answer is yes. Net-Digital welcomes young professionals in different sectors – from IT to operational sales and payments and services. Our company has a specific character and personality, so we seek people similar to us and our standards. If you are open-minded, innovative, and passionate about teamwork person freely contact us.